Gifts for Historical Fiction Fans
Historical Novels to Delight the Connoisseur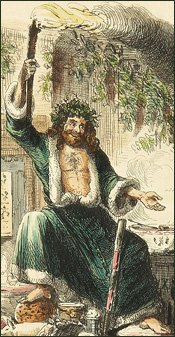 It's easy, isn't it? Just wrap up any historical novel and put it under the tree, right? Wrong!
There are as many styles and genres of historical fiction as there are of contemporary fiction. You wouldn't give a copy of Warlock in a Kilt to the reader who combed through Dorothy Dunnett's meticulously researched Queens' Play
to pounce on the wee little inaccurate detail involving a cheetah's claws (which, unlike those of other cats, are in fact not retractable).
A reader who devoured Hilary Mantel's Wolf Hall and immediately upon turning the last page started rereading it is likely to be delighted with the sequel, Bring up the Bodies. The same book might not appeal to a reader who gravitates to a zippier, more lightweight style like that of Carrolly Erickson's latest novel about a Henry VIII wife, The Unfaithful Queen, about the promiscuous and doomed Catherine Howard.
While any fan of historical fiction will likely be touched by a gift that says you noticed this passion, it's easiest to evoke that sudden smile that says, "Wow!" if you devote some energy to figuring out what type of historical fiction your giftee most loves to read.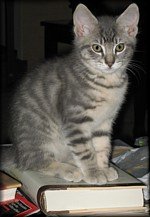 Browse a bit on his or her bookshelves (most readers will be pleased you're taking an interest). Are they packed with hard-boiled mysteries? Are they stuffed with as many nonfiction history books as novels? Are they spilling over with love stories? Is a particular historical period emphasized? Is this a reader who likes to collect all the series novels written by certain authors? A truly sumptuous gift for readers who like to explore ancient history through fiction would be every book on reviewer David Maclaine's lists of The 36 Best Historical Novels for a Survey of Ancient Greek History and The 50 Best Historical Novels for a Survey of Ancient Roman History.
Ask a few questions when you're chatting about books. You might get a roll of the eyes if you ask what a person's favorite book is – most dedicated readers can't tell you, because there are so many great books to choose from - but the question can get a discussion rolling. Other questions might be: What were your favorite books when you were a teenager? How has your taste evolved since then? What book changed your outlook on life? What's the last book you read that you really loved? It can be even more illuminating to follow up the answers by asking "Why?"
Armed with more precise information, you have a better chance of choosing a book that delights your giftee as much by page 215 as when it's first unwrapped. Newly published novels make great gifts. But you might also consider sniffing out an obscure, hard-to-find title from a lesser-known author your giftee especially admires, or a rare first-edition copy of an old favorite. U.S. readers who lust after some of the fine historical novels published in the U.K. but not (or not yet) in the U.S. would undoubtedly be thrilled to unwrap one of these; many are available by special-order if you plan ahead and allow some extra time (usually not that much, but this type of gift is not for last-minute shoppers). If your budget is limited, used bookstores are full of inexpensive treasures that will say to your giftee, "You're the kind of special person who knows the time and thought I invested in finding just the right book for you are more important than how much money I spent."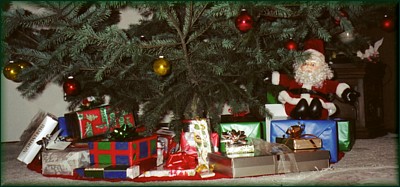 If your own bookshelves are overflowing and you need some extra buying power for the holidays, Powell's Books makes it easy for you to sell them your excess books via their online "Sell Us Your Books" page. Enter the ISBN numbers of the books you want to sell, and they'll let you know instantly online which books they'll buy at what price. If you accept their offer, they'll cover shipping costs and pay you either with store credit or in cash via your PayPal account.
Below are some gift ideas from several important categories of historical fiction. Perhaps you will find just the thing among them for your historical novel fan, or maybe they will spark your imagination and lead you to a gift that only you, inspired by your special someone, would think of.
Jump to:
Romantic Historical Novels
Novels of Warfare
Historical Fantasy
Period Authenticity
Seasonal Appeal
Historical Mysteries
Teens and Younger
Romantic historical novels have more substance to them that the typical "historical romance." These are novels with memorable characters whose stories have depth and originality to them, and which genuinely illuminate a particular period of history.
Jane Austen was a wonderful writer (not a historical novelist, actually, since she wrote about her own time) whose work is still widely read and appreciated. A dedicated Jane Austen fan probably already owns copies of her most admired novels, but if they are tattered paperbacks that have been loved to death, she might be thrilled to receive a beautiful, new hardcover copy of one of her favorites: Pride and Prejudice, the story of Elizabeth Bennett and the insufferable (but oh-so-desirable) Mr. Darcy; Sense and Sensibility, about the romantic difficulties of the two very different Dashwood sisters; Persuasion, the story of Anne Elliot's second chance at happiness, years after she spurned the penniless naval officer she truly loved; or Emma, about a good-hearted but over-enthusiastic matchmaker surprised by her own heart.
Most Austen fans also enjoy the Regency romances of Georgette Heyer, whose work was inspired by Austen's novels and adopts a sparkling, comedy-of-manners approach, but whose stories are built on original characters and original storylines. These are decidedly not "bodice-rippers" and are decorous and reserved enough for readers who prefer not to follow the characters into the bedroom. Like Austen, they use period language which some readers especially relish (but others find difficult). Sourcebooks has new trade paperback editions of many of Heyer's novels with lovely period artwork on the front. Arabella is charming, but there are a myriad to choose from. You might like to browse the selection of Heyer's Regencies in Sourcebooks editions at Powell's Books.
There's something for everyone in the romantic department. Ellis Avery's literary novel The Last Nude is about a young woman who experiences an extraordinary awakening when she becomes a model for the expatriate artist Tamara de Lempicka in 1927 Paris. It's both thoughtful and sexy. For GLBT readers looking for a fun, non-literary read, gay historical erotica is becoming a genre in itself. Authors like Erastes offer up such tasty dishes as A Brush with Darkness
, about an artist and his model in 1875 Florence.
Men aren't the only readers who relish a good tale of warfare in centuries past, but many male readers do particularly enjoy these. They range from patriotic tales that celebrate the heroism of a nation's founders or defenders, to grimmer tales emphasizing the fear, mud, pain and horror of battle and the dubious nature of war's benefits. In either category, part of the appeal of these novels is their message that an ordinary human being can face even the toughest life-and-death challenge and not merely survive, but emerge as a wiser and better person.
If your giftee especially appreciates gritty novels of ancient warfare, Harry Sidebottom's well-researched "Warriors of Rome" series is a great choice. The first in the series is Fire in the East, followed by King of Kings, Lion of the Sun, The Caspian Gates, and 2012's The Wolves of the North.
Set during the Crusades, Jan Guillou's series about a Swedish Crusader, offers top notch storytelling. The Road to Jerusalem covers the coming-of-age and training of the young knight-to-be, while The Templar Knight and The Birth of the Kingdom cover his experiences in the Crusades and his homecoming to Sweden, where he develops a centralized military force.
Naval warfare during the Napoleonic Wars is well represented in fiction, typically with series novels featuring the rise of a sailor as he aspires to and then achieves a position as captain of his own ship. C.S. Forester's Horatio Hornblower novels, written from the 1930s through the 1960s, remain popular, and are still being discovered anew by readers who came of age after they were first published. (See the complete series in trade paperback at Powell's Books.) Fans of Patrick O'Brian mourned his death in 2000, realizing it brought an end to his Aubrey/Maturin series, which begins with music-lover Jack Aubrey taking command of his first ship, an old brig that has seen better days, in Master and Commander. If your giftee is missing some of the twenty novels in the series, completing the set might warm his (or her) heart. (See the complete Aubrey/Maturin series in hardcover at Powell's Books.) Perhaps no other novelist of naval warfare has met the standard set by these two, but many have won their own enthusiastic fans. Frequent review contributor Annis likes Julian Stockwin's Kydd, published in 2001 as the first in a new series. See the Napoleonic page for more of these nautical series.
The American Revolution is a popular settings for patriotic novels. Howard Fast's trio of novels, April Morning (about the Battle of Lexington and Concord fought on the eve of the Revolution) Bunker Hill (about the battle of the same name in 1775) and The Crossing (about Washington's crossing of the Delaware River for a surprise attack on a superior force of Hessian mercenaries on Christmas Day 1776) are classics of their kind, easy to read, more viscerally exciting than intellectually challenging, and glowing with American patriotism.
Does your giftee dress up as a witch, wizard or werewolf to answer the doorbell on Halloween? Jeanne Kalogridis's Renaissance-era novels, The Devil's Queen about Catherine de Medici, and The Scarlet Contessa about Caterina Sforza, are not the most historically authentic portrayals of these women, but will please readers who hanker for luridly creepy tales of the occult. Readers who gravitate more to magical realism, the literary end of fantasy, will prefer novels like The Red Garden, Alice Hoffman's lightly mystical novel about the history of a Massachusetts town.
The most enthusiastic readers of historical novels usually prefer novels that are well-researched and present a vivid, authentic portrait of the time and place in which they are set, from details of dress, food, manners and technology to the characters' habits of thought. Some novels which combine strong research with superb storytelling include Cecelia Holland's The Secret Eleanor about the young Eleanor of Aquitaine and her sister Petronilla; Elizabeth Chadwick's A Place Beyond Courage, finally published in the U.S. in 2012, about a medieval woman who stands up to the brutal King John; and Mary Doria Russell's Doc about Doc Holliday.
Hilary Mantel's complex, thoughtful and psychologically perceptive Wolf Hall and its sequel Bring up the Bodies, about Henry VIII's enforcer Thomas Cromwell, won Booker Prizes in 2009 and 2012 for good reason.
The best novels I know of about the beginnings of the Italian Renaissance are written by Linda Proud, whose latest novel, A Gift for the Magus, about Fra Filippo Lippi and Cosimo de' Medici, appeared in 2012. It joins her "Botticelli Trilogy" set in Lorenzo de' Medici's time, A Tabernacle for the Sun, Pallas and the Centaur and The Rebirth of Venus.
Mackenzie Ford's 2008 novel Gifts of War revolves around the 1914 "Christmas Truce," when German and British soldiers put down their guns and celebrated an unofficial Christmas peace together before resuming the hostilities of World War I. Readers who enjoy a poignantly romantic tale may find this a special treat; the style is reminiscent of some of Catherine Cookson's novels.
From Christian publisher Tyndale House comes Sigmund Brouwer's tale of the Old West, Pony Express Christmas
, often described as heartwarming.
Plenty of readers are delighted to find a mystery novel under the Christmas tree, and a number of historical novelists have catered to their taste with mysteries set during the Christmas season. The six most recent installments in Kate Kingsbury's "Pennyfoot Hotel" series about a woman hotelier in Edwardian England, are set in the Christmas season, including the latest, The Clue Is in the Pudding. Anne Perry, author of the popular "William Monk" and "Thomas and Charlotte Pitt" Victorian mystery series has spun off a Christmas-themed series; A Christmas Garland, #10 in the series, is fresh off the press in 2012.
Many readers love a good historical mystery, whether it's a standalone or an installment in one of the dozens of extensive historical mystery series. An enticing 2012 mystery is the third and last in Sara Poole's juicily well-written series about a woman who serves as the the Borgia pope's poisoner, The Borgia Mistress.
The newest in a favorite series, or a missing novel for your giftee's almost-complete set, is sure to be a hit. Find out the author of your giftee's favorite series, find out which book is missing, and then look it up in the search box on the home page. Mystery series novels are listed in the appropriate section by time and place, in order of publication. Clicking on the title of any book on this site (provided it's linked – the vast majority are) will take you to its listing at Powell's Books or Amazon.com.
The witty heroine of Rebecca Barnhouse's 2009 novel The Book of the Maidservant, about a maidservant whose shrewish, fanatically religious mistress takes her on a pilgrimage to Rome, kept me in stitches. Another delightfully humorous historical novel for teens is Catherine Jinks's Pagan's Crusade, the first in a series about a Jerusalem street kid who becomes squire to a Crusader knight. Young readers hooked on the paranormal but tiring of vampires may enjoy Alyxandra Harvey's Haunting Violet, in which the daughter of a fake medium has to cope with the sudden discovery that she, herself, is a real medium and has a murder mystery to solve with the help of a drowned girl.