Maryka Biaggio
author of the historical novel Parlor Games


A Story I Didn't Tell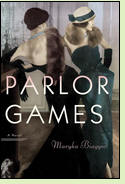 Considered a scandalous woman of the Gilded Age, May Dugas had many adventures - and run-ins with the famed Pinkerton Detective Agency. I couldn't possibly fit all of her escapades into my novel, Parlor Games, but I do have a particular favorite among the untold stories. Here May puts her unique skills to good use and keeps a mother and her children together.
When a good friend of May, a Mrs. Hanna, decided to take her three children abroad for an educational tour, her ex-husband secured two court orders forbidding this travel. Defying his wishes, Mrs. Hanna stole away from Cleveland with the children. Mr. Hanna uncovered her plot to spirit the children to New York City and sail from there. He hired the Pinkertons to help him intercept her.
Mrs. Hanna's pursuers learned she was staying at the Savoy Hotel in New York and surrounded the hotel to prevent her escape. Then they received a tip: Mrs. Hanna had managed to sail earlier that day on the Menominee. Mr. Hanna and his Pinkerton cohorts rushed to the pier and discovered that the passenger list of the departed ship did not include the Hanna clan. But one other ship, the Campania, was scheduled to depart later that day, and when they discovered Mrs. Hanna's trunks had been loaded onto it, they boarded the ship and undertook a search. Upon reviewing the ship's list they found that Mrs. Hanna's name had been recorded but crossed out. They asked the Captain about this. All he would say is that she was no longer on the list and, furthermore, he was far too busy to stop and talk to them about the ship's passengers. The Hanna family was in fact on board, and the Pinkertons even identified the rooms they were likely hiding in. But the cabins were locked, and they couldn't force entry into the rooms of a ship sailing under the British flag.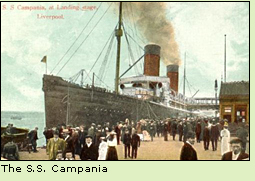 May Dugas, however, was also on board, and when Mr. Hanna discovered her on deck he summoned the detectives, knowing she was a friend of his wife. He and the detectives queried her: "Is Mrs. Hanna on board?"
"If she is, I do not know it," she replied.
"Did she sail on the Menominee while booking her baggage on the Campania?"
Carefully choosing her words, May said, "If Mrs. Hanna has left America by now, she must have left on the Menominee."
The interrogators then asked May if she had concocted the scheme to get Mrs. Hanna's children out of her husband's reach, to which May responded, "I am not at liberty to say, for Mrs. Hanna is my friend."
They had no choice but to leave the ship and watch it sail away.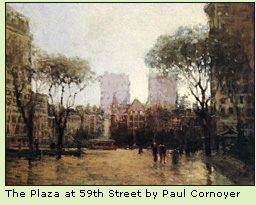 Then they started wondering if or how Mrs. Hanna could have eluded their watch at the Savoy. They returned and interrogated the staff. There were two possibilities: Either they had been smuggled out in laundry baskets or had exited via a backside passage that took them through several shops before opening onto Fifty-ninth Street. But the hotel staff they questioned steadfastly declined to reveal how they had escaped under the watchful eyes of the Pinkertons.
And that is how the adventure ended. Not only had May succeeded in helping Mrs. Hanna and her children gain passage undetected on the Campania, but she had also assisted her friend—who was handicapped by an arm in a sling and had three sons aged seven, eleven, and thirteen in tow—escape from the Savoy Hotel while it was surrounded by Pinkerton detectives. That May: She was a clever one! I hope you'll get to know her better when you read Parlor Games.
---
Maryka Biaggio is a former psychology professor turned novelist with a passion for history. More information about Maryka and Parlor Games can be found on MarykaBiaggio.com, including a discussion guide, historical information, and recommended reading.
Copyright 2013 by Maryka Biaggio