Susan L. Krueger Interview
June 1, 2011
HistoricalNovels.info interviews the author of
Addie Slaughter: The Girl Who Met Geronimo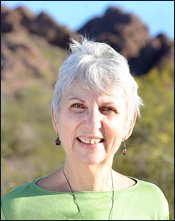 On June 1, 2011, we had the wonderful opportunity to talk with Susan L. Krueger, author of the book for middle-grade readers Addie Slaughter: The Girl Who Met Geronimo.

Addie Slaughter grew up in the Wild West. What experience of hers do you think is most different from the kinds of things American children experience today?
Surviving a blinding snow storm wrapped in a buffalo robe and avoiding an Indian attack would have to be right up there. But, in so many episodes in Addie's life, medical care was needed and it was far away and unable to treat the problem effectively. For our children, help is as close as the school nurse and the local hospital.

What do you think has changed the least between Addie's time and our own?
Children's love and respect for their hardworking parents. The Slaughters very nearly lost the ranch until they "put their shoulders to the wheel" as Viola said they must, and worked together to save it. So many families are doing the same thing right now to save their own homes.

What's the most interesting comment you've received about Addie Slaughter from a reader?
While several readers have said that they heard Addie telling her story just to them, one elderly lady waved the book in the air and said, "This isn't junk history. This is real history!" I liked that.

What was it about Addie that made you want to write about her rather than one of the many other children in history?
It was a trip to the Slaughter Ranch that helped me envision what life must have been like there. Then I read the stories that Addie told her daughter and her daughter had written down. I love family history and wanted to pass those stories on.


---


Review of Addie Slaughter by Susan L. Krueger
See listing for Addie Slaughter at Powell's Books
See listing for Cezanne's Quarry at Amazon.com