Susan Higginbotham Interview
August 3, 2009
HistoricalNovels.info interviews
the author of Hugh and Bess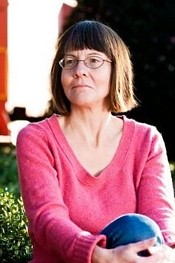 It was great to welcome Susan Higginbotham back to the blog on August 3, 2009, to talk about Hugh and Bess, the sequel to her novel The Traitor's Wife. Hugh and Bess is about the marriage between Elizabeth "Bess" de Montacute and the son of Eleanor de Clare of The Traitor's Wife, another Hugh le Despenser.

Eleanor had several other children besides Hugh. What made you decide to write about him next?
Hugh was one of my favorite characters from The Traitor's Wife, and I found it hard to let go of him after that novel was finished. Also,
I was deeply impressed by his story. Hugh started out his adulthood in the worst imaginable circumstances - his father and grandfather brutally executed, his mother in prison, himself in prison and stripped of the inheritance that would have made him a rich man - yet he managed to win his way back into royal favor and to rebuild his life, without displaying any of the bitterness and rancor that a lesser person might have.

In Hugh and Bess, you capture both the charm and the immaturity of your 13-year-old heroine. Do you have a daughter who was her age while you were writing it?
Yes, I do, actually! My daughter was about 14 when I was writing the novel. It really is astounding to think of how much responsibility a girl that age could have in the fourteenth century, and even more astounding to think of a girl that age marrying and beginning a family.

Do you think a marriage between a girl Bess's age and a man of thirty-two could succeed today?
Probably not, because our social norms and our concept of adolescence are so different today. I do think that a girl of 18 or 19 could probably succeed in such a marriage - or at least some girls. I can tell you from personal experience that a girl of 22 can succeed in marrying a man of 34, however!


---


Review of Hugh and Bess by Susan Higginbotham
See listing for Hugh and Bess at Powell's Books
See listing for Hugh and Bess at Amazon.com
See our interview with Susan Higginbotham about The Traitor's Wife