Sandra Gulland Interview

April 12, 2014

HistoricalNovels.info interviews
the author of The Shadow Queen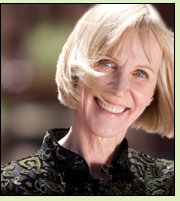 It was a delight to have Sandra Gulland visit the blog April 12, 2014, to talk about her novel
The Shadow Queen
, about the daughter of an actress during the reign of Louis XIV.
Of the three playwrights who appear in The Shadow Queen, Corneille, Molière and Racine, which is your favorite?
Well, we can cross Racine right off the list. He was a fine writer, but a rat of a person. I adore Molière, the man and his work, and I'd love to explore the interesting complexities of his personal life - perhaps in a novel someday - but of the three, Pierre Corneille has my heart, even though I'm not crazy about his work. He's an ethical, lovable man, through and through.
You've written about France during Louis XIV's reign before, but mostly from the perspective of the nobility. As you researched this novel, was there anything that surprised you about the lives of commoners who worked as actors and actresses?
All my novels have been about women who were not born into life at Court. Part of what interests me is seeing that world through the eyes of an outsider. My other characters were of the lower nobility, however, and what drew me to writing about Claude was wanting to explore the world of a commoner, especially one from the theatrical world.
I was surprised how scorned players could be - a servant of a noble house would not likely sit down at a table with a player. And yet, at the same time, players were worshipped on stage. The Church excommunicated all players. They were not allowed the sacraments - so technically players could not be married by the Church, and yet they were condemned for living "in sin." I was surprised, therefore, how moral the members of the theatrical community were, at least at that time. Later it could be assumed that a female player was probably a rich man's mistress, but by-and-large, in this period, they were from hard-working families of players, and there was little hanky-panky.
Pre-revolutionary France was full of hypocrisies and moral contradictions that complicated Claudette's life. Was there one that seemed especially disturbing to you as you wrote?
It is always disturbing that women had so few choices, but this was more an injustice than a hypocrisy.
For Claudette, one complication was that she - and her mother, no doubt - were assumed to be prostitutes simply because they worked for the theater.
Claudette could not work at the so-called "respectable" Court without formally forsaking the "sinful" world of the theater - and yet we know how very not virtuous life at Court was, and how extremely sinful it turned out to be, in fact.
---
Review of The Shadow Queen by Sandra Gulland
See listing for The Shadow Queen at Powell's Books
See listing for The Shadow Queen at Amazon.com
Back to Directory of Author Interviews