Reviewer Profile:

Susan Gillmor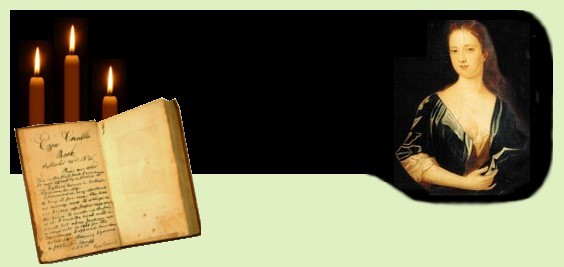 Born Happily Out of Time
I'm a lifelong book lover who returned to college at the age of 39 to legitimize my passion with a formal education in English Literature (B.A. and M.A.). My area of specialization is eighteenth-century British women writers, perfectly melding an interest in feminist cultural issues with an avid love of history. A good friend has described me as "a woman born 200 years past her prime and thousands of miles from home," which aptly explains my affinity for candles, treadle sewing machines, the scent of rare/antique books, and meticulously researched historical fiction (usually non-American). I was thrilled to find HistoricalNovels.info and am honored to have the opportunity to review my favorite reads for such a quality website.
I cut my younger teeth on such authors as Charles Dickens, Louisa May Alcott, and Jane Austen, then discovered the joys of the more contemporary historical sagas of James Michener and the World War II thrillers of Leon Uris (my only genuine period of interest in the twentieth century) and Herman Wouk. The past three decades have found my reading exploits continually expanding into prehistory, ancient Greece and Rome, the broad sweep of the Medieval periods, and now any time period that piques my curiosity. I've slowly extended my range to include a broader spectrum of the European/Eurasian landscape and occasionally much further afield.
I've developed a special love of historical mystery series and have read all of Anne Perry's Charlotte and Thomas Pitt books and her Monk mysteries. I love Peter Tremayne's Sister Fidelma books with their backdrop in seventh-century Ireland and Ellis Peters's twelfth-century Brother Cadfael stories. Edward Marston has several active series covering a variety of historical eras, which I also enjoy. Bruce Alexander's Sir John Fielding mysteries transport me to the eighteenth-century England I grew to love during my college days in the '90s and feature the real-life half-brother of Sarah Fielding, the novelist featured in my own Master's thesis in 1996.
Among my favorite reads in 2008 are several I've reviewed for this website, including some by first-time novelists (World War II sagas all!). Click on the title for the review:

The Madonnas of Leningrad by Debra Dean
The Guernsey Literary and Potato Peel Pie Society by Mary Ann Shaffer and Annie Barrows
Those who Save Us by Jenna Blum
A Thread of Grace by Mary Doria Russell

Other favorites include:
Mistress of the Art of Death by Ariana Franklin
The Proud Villeins by Valerie Anand
The Bridal Wreath by Sigrid Undset



Back to top

Back to Directory of Book Reviews

Back to Directory of Articles