C.W. Gortner Interview
May 26, 2010
HistoricalNovels.info interviews the author of
The Confessions of Catherine de Medici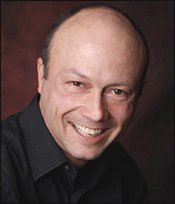 It was great to welcome C.W. Gortner, author of The Confessions of Catherine de Medici, to the blog on May 26, 2010. His novel about the notorious French queen is a sympathetic and realistic portrayal of a woman who had a significant impact on French history.

Catherine's consultations with the seer Nostradamus are fairly well known. Did she also have prophetic dreams like those you dramatize in the novel?
Yes, in fact her instances of alleged second sight were documented by family members and intimates; in the novel, several of the dreams she has are based on her own correspondence or the memoirs of people who witnessed them. Her daughter Margot tells of the time when Catherine awoke from a near-deadly fever and spoke of the outcome of a battle that happened while she'd been ill. Catherine appears to have had a nascent psychic ability; the scene in which she sees the late cardinal come to bid her farewell is drawn directly from her own words. In other words, she saw a ghost!

As a child, Catherine suffered loss, upheaval and probably outright abuse during the wars that removed her family from power. Do you feel this strengthened or weakened her character?
I believe it did both. She developed an innate capacity to contend with crisis and find a way out of it; by the same turn, she had a tendency to panic and react impulsively. One can hardly blame her, knowing how difficult her childhood was, but like any survivor, she must have suffered from a form of post traumatic stress which sometimes impaired her ability to assess the true threat of a given situation.

Catherine was the great-granddaughter of Lorenzo de Medici, "Il Magnifico," who helped usher in the great cultural blossoming of the Renaissance. Do you think she inherited any of his character traits?
Absolutely! Like Il Magnifico, Catherine was a passionate supporter of the arts, upholding the famous Medici family tradition of patronizing artists. She re-modeled the Louvre to house her collection and to protect and preserve her father-in-law Francois I's vast amassing of art, which included such famous masterpieces as the Mona Lisa. In the same vein, Catherine had a keen appreciation for portraiture - a reflection of her humanistic Florentine education, in which the individual assumed vital importance. Under her patronage, the school of Clouet and others created astonishing images of some of the most important people of the age, allowing us centuries later to bask in their near-photographic likenesses. Her patronage of artists, of architecture, and avid book collecting continued throughout her life. Under her guidance, the theatrical scene of the era was also enlivened, with many court events including poetry readings, plays, and other forms of stage entertainment, setting the scene for the Sun King's later extravaganzas.


---


Review of The Confessions of Catherine de Medici by C.W. Gortner
See listing for The Confessions of Catherine de Medici at Powell's Books
See listing for The Confessions of Catherine de Medici at Amazon.com