Historical Novels about Artists


Part I:
Novels about European Artists
through the 17th Century


by Margaret Donsbach
In a world before literacy, paintings on cave walls by prehistoric artists must have helped tell stories about successful hunting expeditions, remembered or wished for. The art on medieval church walls helped tell sacred stories to people who came to worship. During the Renaissance, as scholars rediscovered the ancient Greek and Roman philosophers and the myths and legends that so powerfully symbolize the range of human passions, painters and sculptors like Botticelli and Da Vinci were moved to depict these stories, too, in their art.
Just as storytelling inspires art, so does art inspire storytelling. In 1999, two novels about the Dutch painter Jan Vermeer were published to acclaim that must have surprised the authors. At the time, historical novels were not in vogue, but the connection to art made these novels special.



Historical Novels about Vermeer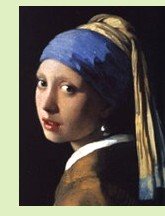 Tracy Chevalier's novel Girl With a Pearl Earring is about a young woman who works as a servant in the household of the seventeenth century Dutch artist Jan Vermeer. Gradually, almost wordlessly, she and Vermeer begin to share their passion for color, light and form. Published in 1999, the novel leaped onto the bestseller lists.
Coincidentally, Susan Vreeland's critically acclaimed Girl in Hyacinth Blue, another novel that takes Vermeer's art as its subject, was also published in 1999. This series of beautifully written linked short stories follows a single Vermeer painting back in time from its rather sinister modern owner, through a selection of owners in past centuries, to the moment the artist settles his daughter near a window and begins to paint.
Perhaps 1999 was the year of the seventeenth century Dutch artist, because Deborah Moggach's Tulip Fever, set in Amsterdam in the 1630s, also appeared that year. This time the story revolves around a fictional Dutch portrait artist hired to paint a man and his wife. As the painter captures her image, a passion awakens within him, and none of the three people will be the same again.
Curiously enough, a 1991 novel by historical romance author Rosalind Laker, The Golden Tulip, anticipated the setting and some of the themes in the two Vermeer novels, imagining what might have happened if Vermeer had accepted a young woman apprentice.



Historical Novels about Michelangelo


The Vermeer novels were far from the first to portray the lives of artists and the power of their work. Irving Stone, whose 1934 novel about another Dutch painter, the nineteenth century artist Vincent van Gogh, established him as a successful author, published The Agony and the Ecstasy about Michelangelo in 1961. Stone did hands-on research for this novel. He lived in Italy for several years and even worked as an apprentice to a marble sculptor for a taste of what Michelangelo must have experienced while creating some of his masterworks.
Sidney Alexander's trilogy about Michelangelo, beginning with Michelangelo the Florentine
, was published around the same time, with the first volume appearing in 1957 and the last in 1987. Alexander won praise for his scholarship about the Renaissance period, though his novels were criticized for their rambling pace.



Historical Novels about Leonardo da Vinci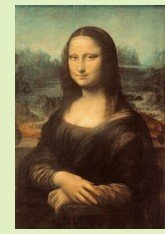 A wealth of novels about artists and their art have appeared since the success of Girl With a Pearl Earring and Girl in Hyacinth Blue. The Renaissance period is a favorite. Dan Brown's runaway bestseller The Da Vinci Code (not historical fiction, but a contemporary thriller which revolves around Da Vinci's paintings) awakened popular interest in the Italian Renaissance artist Leonardo da Vinci. Leonardo's Swans by Karen Essex is about a woman who longs to be painted by Leonardo. I, Mona Lisa by Jeanne Kalogridis imagines the life of the woman in Leonardo's most famous painting. Javier Sierra's The Secret Supper portrays a battle of wits between Leonardo and a representative of the Inquisition over "heretical" elements in his painting of the Last Supper.
James McKean's Quattrocento is a time-slip novel in which a modern man falls in love with a woman in a previously unrecognized da Vinci painting and is able to travel back in time to meet her. The term "quattrocento" refers to the early Renaissance period in which Leonardo painted. A lesser-known novel about da Vinci is Michele Desbordes's slender 2003 novel The Maid's Request, about the artist as an elderly man and the maidservant who wishes to continue to serve him after death by giving him her body to study.
Leonardo da Vinci was far more than a painter. In the 1970s, co-authors Martin Woodhouse and Robert Ross wrote a series of thrillers beginning with The Medici Guns
which focus on his work developing futuristic weaponry for the Duke of Milan. Author George Herman added sleuthing to the roster of Leonardo's talents. He has written three mystery novels, beginning with A Comedy of Murders in 1994, in which da Vinci teams up with a court dwarf to investigate murder.



Other Renaissance Painters

Leonardo was still in his teens when Botticelli, one of the first great Italian painters of the Renaissance, was in his heyday. Linda Proud's Botticelli trilogy, beginning with A Tabernacle for the Sun, includes Leonardo as a secondary character, but it is Botticelli's art, informed by the rediscovery of Greek philosophy, that takes center stage. Botticelli remains an important character in the two sequels, Pallas and the Centaur and The Rebirth of Venus. Proud's prequel to these novels, A Gift for the Magus is about Botticelli's mentor, Fra Filippo Lippi. Strikingly different in style, Marina Fiorato's raunchy mystery The Botticelli Secret plunges a fictional model for Botticelli into an odd-couple romance and a desperate race to decode the meaning of a Botticelli painting.


As the Renaissance matured, great artists emerged in other parts of Europe. The sixteenth century Flemish artist Pieter Bruegel is the subject of Randy Rucker's As Above, So Below. Diane Haeger's The Ruby Ring is about the mistress of the great Roman painter Raphael. With Christopher Peachment's Caravaggio
, we move into the beginning of the seventeenth century. The Italian painter Caravaggio lived a life as dramatic as his chiaroscuro paintings, which featured brilliantly lit subjects emerging out of darkness.
A lesser-known Renaissance artist, at least today, was Agnolo di Cosimo, known as Bronzino. Alan Fisk's comic novel Cupid and the Silent Goddess is about the creation of Bronzino's most famous painting, "Venus, Cupid, Folly and Time (Exposure of Luxury)."
Adria Bernardi's 2000 novel The Day Laid on the Altar is about artists famous and obscure. Balancing her story about the acclaimed Venetian painter Titian are the stories of two artistic friends who labored in obscurity, a rustic shepherd and an aspiring fresco painter.



Historical Novels about Women Artists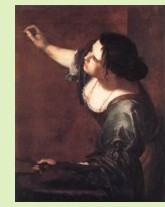 Since many women are enthusiastic readers of historical fiction, well-written novels about pioneering women in any field and era are always popular. In early seventeenth century Italy, Artemisia Gentileschi overcame numerous obstacles to become a successful artist.
Several novelists have written about her. Anna Banti's Artemisia was published in 1953 in Italian and translated into English in 1988. A novel by French author Alexandra Lapierre, also titled Artemisia and praised for its research, was published in 1998 in French and translated into English in 2000. Susan Vreeland followed up the success of her 1999 Vermeer novel with a 2002 novel The Passion of Artemisia, a particularly vivid rendering of Artemisia's life. Pauline Holdstock's novel Beyond Measure (titled A Rare and Curious Gift in the U.S.) is about a slave from Africa whose mottled skin color makes her feel ugly in a Renaissance world that prizes physical beauty. Her story intersects with that of a woman artist loosely based on Artemisia.
The Serpent Garden by Judith Merkle Riley is set in sixteenth century Tudor England. Riley's heroine is a fictional woman painter of miniatures in the time of Henry VIII. Though their names are lost to history, women were indeed involved in the painting of miniatures during the Tudor era.



A Novel Featuring Hans Holbein

The sixteenth century German artist Hans Holbein went to London in 1526, where he became a court painter for Henry VIII and painted Henry's Chancellor Thomas More, among others. Vanora Bennett's romantic novel Portrait of an Unknown Woman is about a foster daughter of Thomas More who finds herself attracted to both Holbein and another man.



Historical Novels about Rembrandt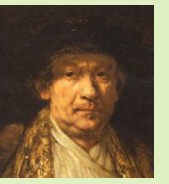 Two novels about the seventeenth century Dutch artist Rembrandt van Rijn appeared in 2003. Rembrandt's Whore, by the French writer Sylvie Matton, is a stylish literary novel about Hendrickje Stoffels, who went to Amsterdam to be a servant in Rembrandt's household and became his model and mistress during the last twenty years of his life. It was first published in French in 1997, and was translated into English in 2003. English author James Long, who writes under the pen name Will Davenport, approached Rembrandt from a different angle, though still with an interest in the artist's love life. His novel The Painter is about a modern woman who discovers a diary written by one of her ancestors, a ship captain's wife who inspired a rivalry between Rembrandt and the poet Andrew Marvell for her love.
Sarah Emily Miano's 2006 novel Van Rijn is a more traditional type of historical novel. The protagonist is a young publisher of Rembrandt's own time who arranges to meet the aging artist in 1667. He falls in love with a woman poet who is similarly drawn to Rembrandt.



A Novel About the Dutch Artist Frans Hals

A somewhat older contemporary of Rembrandt was Frans Hals, who was especially known for his lively and often informal portraits. Michael Kernan's 1995 novel The Lost Diaries of Frans Hals is about an impoverished modern graduate student who takes on the job of translating some old notebooks found in a garage which appear to be diaries written by Frans Hals. He becomes absorbed in the life of a witty, charming man who was often as hard up for cash as the translator himself.



Novels Featuring Velázquez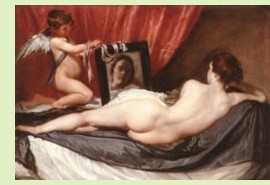 Michael Gruber's novel The Forgery of Venus is another that spans past and present.
This novel is about a modern artist who begins to have persistent, hallucinatory "memories" of his life as the seventeenth century Spanish court artist Diego Velázquez. He experiences a vivid impression of painting a beautiful nude – which suddenly turns up in the present. Velázquez painted few nudes, but the one we know of today is among his most famous paintings.
Revelations of a Spanish Infanta, a 1996 novel by Australian author Sallie Muirden, is about Velázquez and a twelve-year-old infanta he painted in 1650. The story is told from the perspectives of both Velázquez and the infanta.



The Ancient Link Between Art and Storytelling

The longing for love and the defiance of death: art is about everything stories are about, so it's natural that writers would so often link art and story. They've been doing it since the Stone Age, and novelists have not neglected that period either.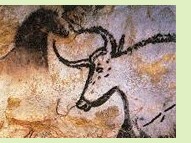 Martin Walker's 2002 novel The Caves of Périgord links the present, the near past and the far distant past in a story about a present-day art historian and the owner of a mysterious slab of rock bearing the image of a bull that resembles prehistoric Lascaux cave paintings in the Périgord region of France. The story moves back and forth between the present, World War II France (where the present-day owner's father acquired the rock painting) and some 17,000 years in the past, when a human hand put color to the wall of a cave to create a painting of unprecedented realism.

For more information about these artists and others, see the Old Masters page at the Artsy website.

See this group of novels at Powell's Books

See this group of novels at Amazon.com