Ania Szado Interview

June 5, 2013

HistoricalNovels.info interviews
the author of Studio Saint-Ex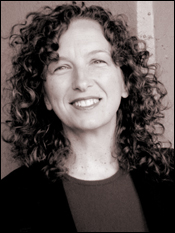 It was a pleasure to have author Ania Szado visit the blog on June 5, 2013, to talk about her novel
Studio Saint-Ex
, about a fictional fashion designer in love with author Antoine de Saint-Exupéry.
What gave you the idea to write about fashion design and the author of The Little Prince in the same novel?
I became completely enamored of Antoine de Saint-Exupéry through reading Stacy Schiff's biography of him. He was incredibly gifted, complex and contradictory, and as frustrating as he was charismatic. I began writing a novel in which a modern-day painter is obsessed with him, then abandoned that draft when I realized that my subject should be Saint-Ex himself, not the longing he engendered. But I still wanted to write about the struggle to make art in various genres. When I sharpened the focus of my research to early 1940s New York, where Saint-Ex was writing
The Little Prince
, I discovered that the timeframe corresponded with the earliest days of American haute couture. The contrast and connection of the two creative pursuits intrigued me, as did the fact that today's designers continue to present collections inspired by
The Little Prince
.
Did the real Consuelo de Saint Exupéry wear Valentina creations?
Consuelo loved fashion: in preparation for fleeing France ahead of the Nazi invasion, she filled her car with expensive dresses instead of containers of gas (until her husband flung the clothes into the mud), and one room in her Central Park South apartment was filled with evening gowns and other expensive, elegant clothing. We don't know whether she wore Valentina, but it's plausible. Valentina's designs were sensual, theatrical and unorthodox, as was Consuelo herself. Consuelo was very likely aware of Valentina, who was dressing the likes of Katharine Hepburn and was intimate with Greta Garbo. She certainly knew the latter - there's a sultry photo of Consuelo reclining in Garbo's bed.
Before reading Studio Saint-Ex, I had not realized the U.S. government restricted clothing styles during World War II. What restrictions did fashion designers find hardest to work around?
The War Production Board introduced its L-85 regulations in the spring of 1942 to restrict the amount and colors of fabric used in garment design. (The color rules had to do with conserving certain chemicals used in dyes.) Since the fabric limitations were based on pre-regulations usage, silhouettes essentially became frozen. Though American design made some strides at this time, the look didn't change substantially. Originality wasn't encouraged, and the practical considerations necessitated by the fabric restrictions could be frustrating. As couturier Mainbocher noted in November 1942, many women's thighs "cannot stand to be silhouetted and overcaressed by the too straight skirt."
---
Review of Studio Saint-Ex by Ania Szado
See listing for Studio Saint-Ex at Powell's Books
See listing for Studio Saint-Ex at Amazon.com
Back to Directory of Author Interviews